Meal Planner designed for Fitness Coaches
Planning meals many TIMES FASTER and WAY BETTER
PAY ONCE AND USE FOREVER WITH UNLIMITED NUMBER OF CLIENTS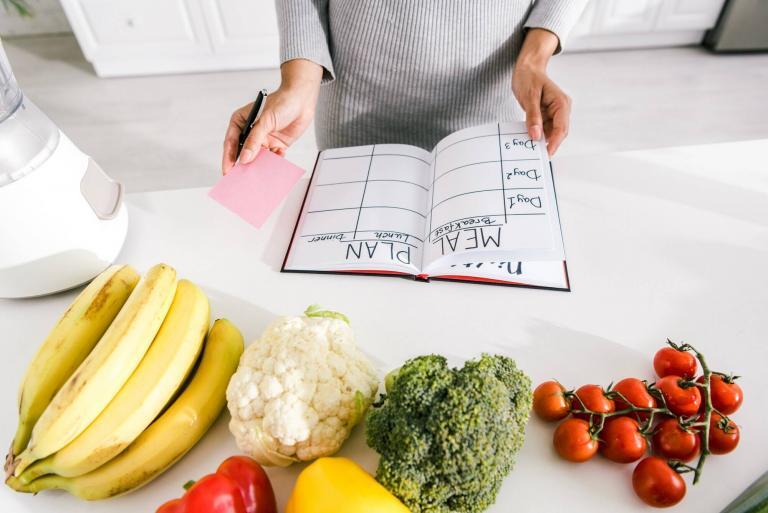 The Benefits of having the Meal Planner under your hand:
A quick overview of the spreadsheet's structure:
This tab will help you to get used to the spreadsheet easily and fast. You will find the description of all other tabs there and instruction on how to use it. It has hyperlinks for easy navigation within the spreadsheet.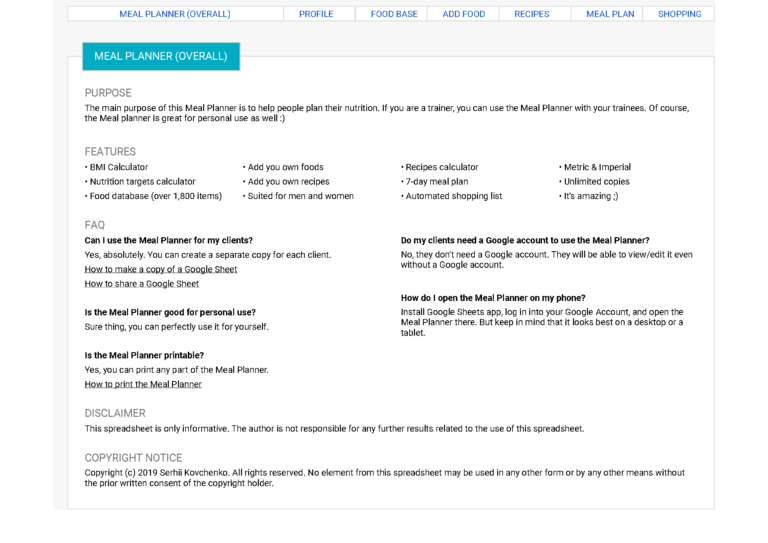 You need to enter your gender, age, weight, and height there. After that, enter your body fat % and choose the formula to calculate your BMI and healthy weight from the drop-down (either "Katch, McArdle" or "Mifflin, St Jeor"). You will be able to enter the food you love or don't love, as well as the allergies and health issues you have to adjust the meal plan. The last thing you have to do here is choosing the goal (either lose or gain weight and choose how many meals you would like to have per day and how many activities you can perform a week). After that, the Meal Planner will automatically calculate your BMI and suggest a healthy weight. It will also calculate the suggested number of protein, carbs, fat, fiber, and calories in grams per day. This tab has line and pie charts so that you can see everything visually.

The food database is taken from the official U.S. Agriculture Department website (https://fdc.nal.usda.gov) and stored in this tab. Each food has its own protein, carbs, fat, and calories indicators as well as the serving size if applicable.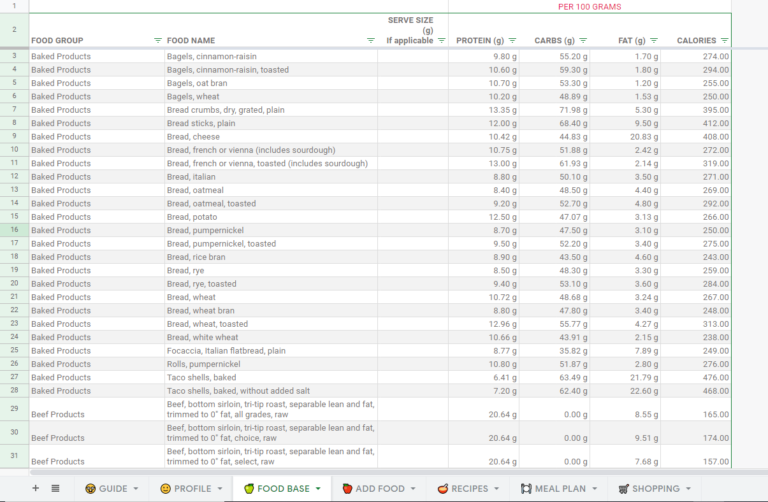 You can add your own foods here, which are absent in the already stored database. Just enter the food name (you can even create a food group for easy navigation) and input its nutritious values.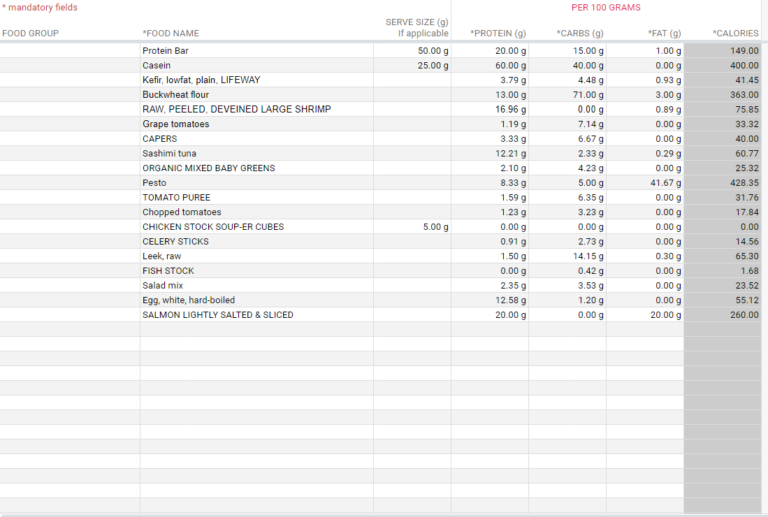 It allows you to create an unlimited number of recipes. You will be able to select the ingredients that are in your food database from the dropdown and enter their weight. After that, the spreadsheet will automatically calculate the serving size, nutritious values for each ingredient. You can also add cooking instructions there.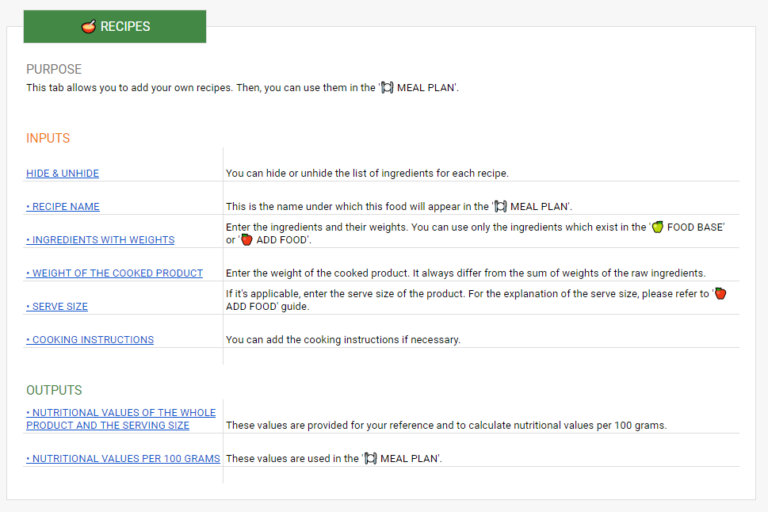 Here you are able to create meal plans for 7 days. The number of meals is adjustable and unlimited (breakfast, snack, lunch, etc.). Just choose the foods you want for each eating from the dropdown and the spreadsheet will calculate its nutritious values automatically. There is also a handy summary at the top of the spreadsheet that will show the total protein, carbs, fat, and calories per day.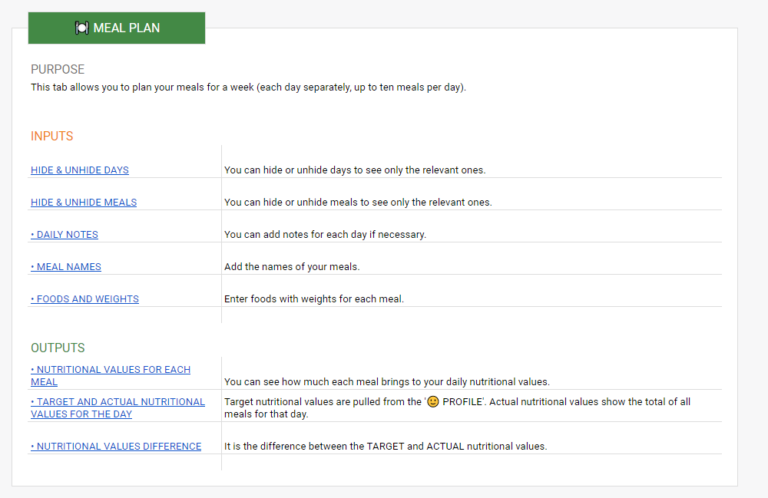 This is an automated weekly and daily list of foods you need to buy to cook each meal. It also adjusted so that you will be able to see it from your smartphone.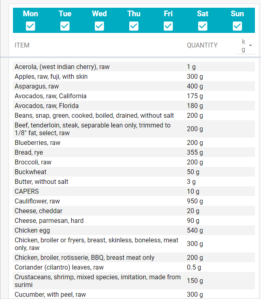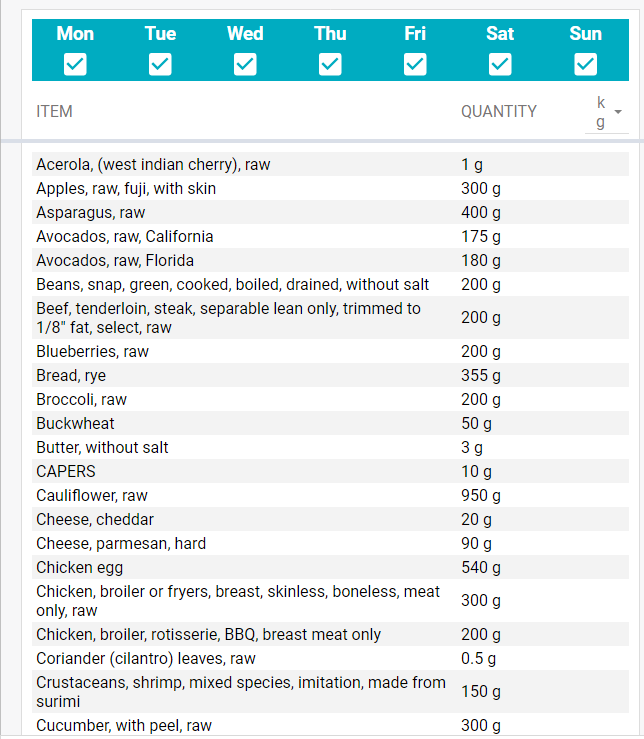 The Meal Planner already has 10 universal recipes and 5 weekly meal plans. Don't hesitate to share them with your friends or family. Maybe they can come in handy 🙂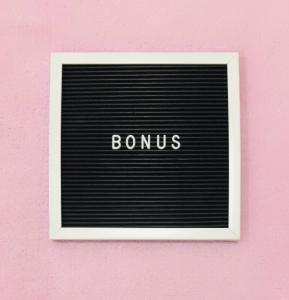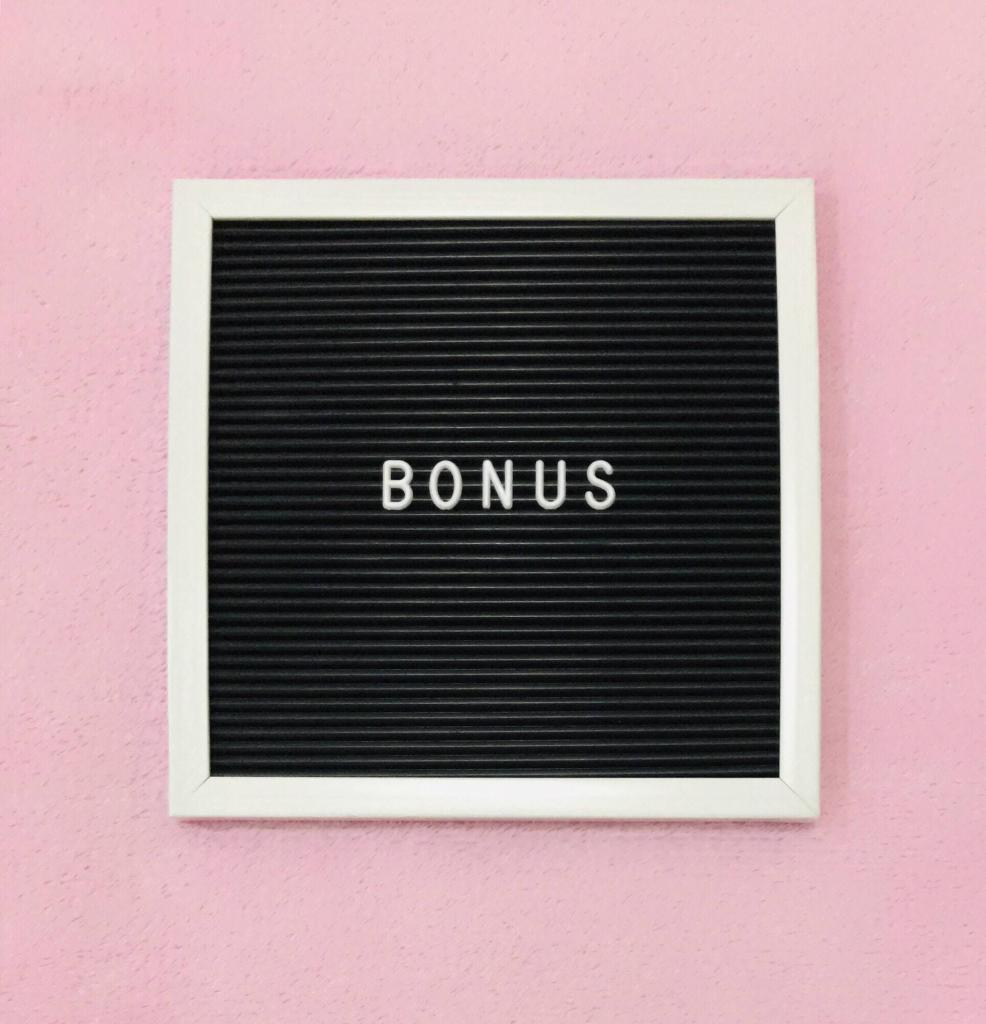 "OMG!!!! This Meal Planner does everything I couldn't get from ANY app. Now I make meal plans 4X faster – TOP PRODUCT!!"
– Jeff, a certified personal trainer.
I'm Serhii Kovchenko, an Excel and Google Sheets expert who created/designed/automated training and nutrition spreadsheets for dozens of personal trainers and fitness facilities.
Designed for Fitness Trainers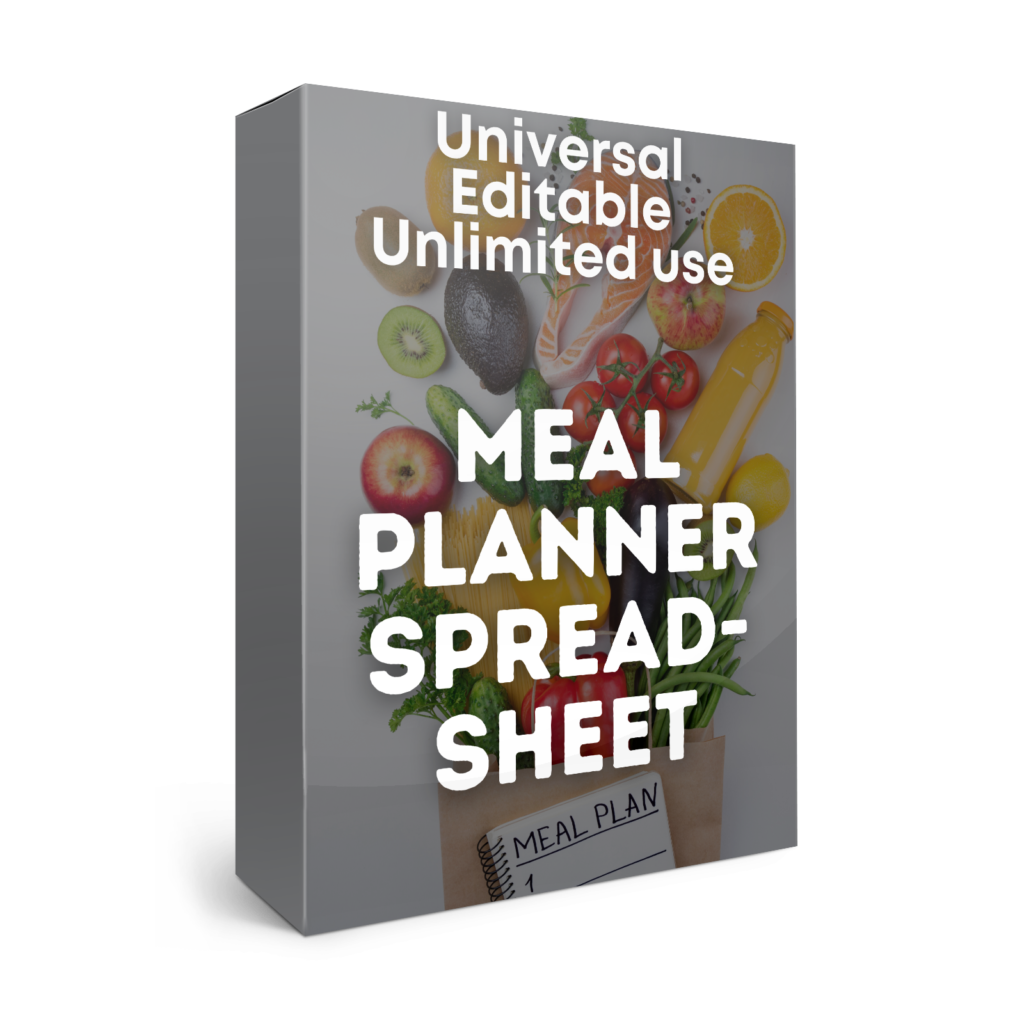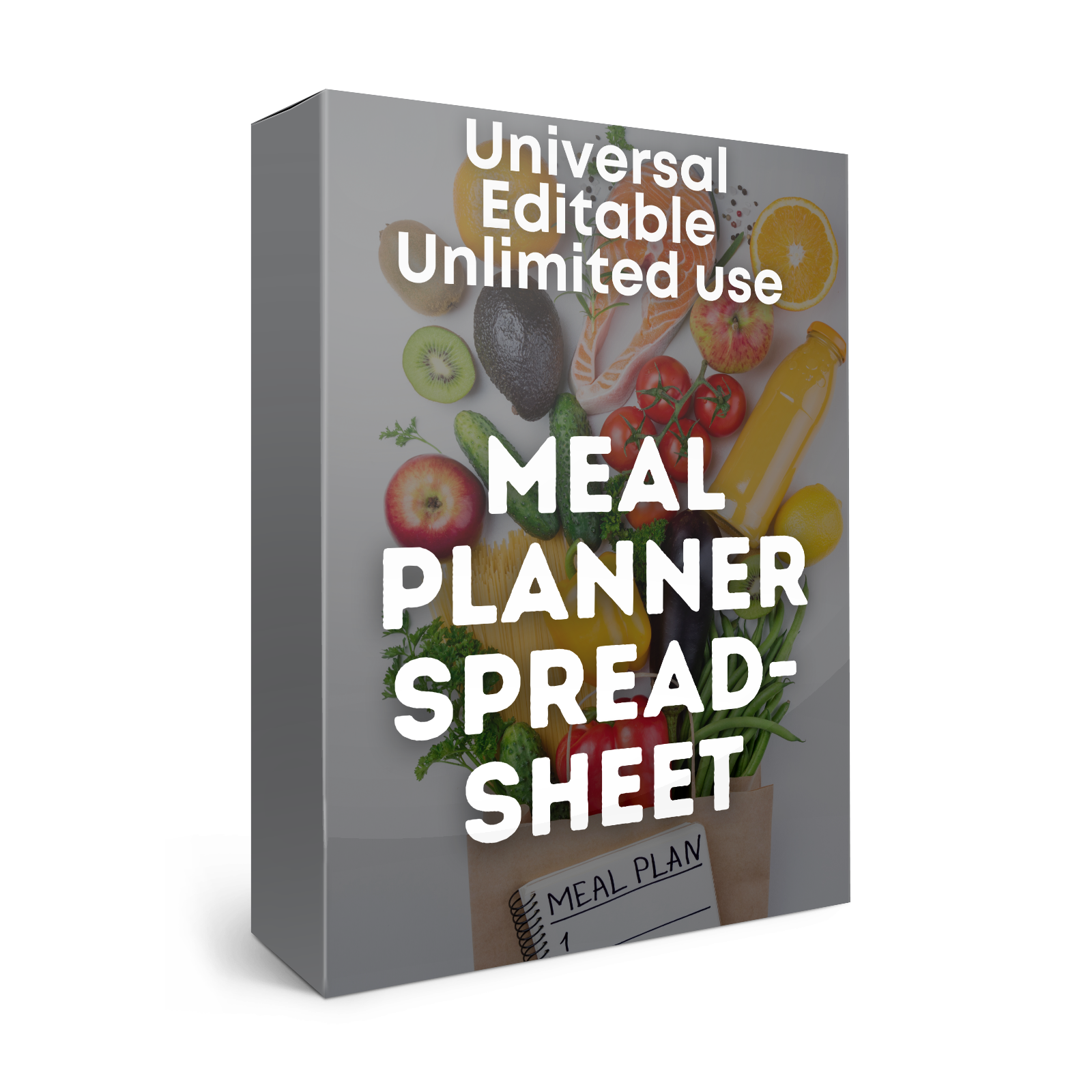 How long will I have access to the purchased content?
The content you purchased remains with you forever. You can find access to it in your account.
Is it possible that someone else has already used the content?
You purchase PLR content that others can also purchase. But the likelihood of 1 person seeing the same content from 2 different trainers is negligible. Plus, each trainer edits content for their brand.
Can I edit purchased content?
Yes! You can edit content for your brand at canva.com; all content is created there for easy editing.
Is there a refund policy if something doesn't fit?
Yes! If, for any reason, you are not happy with the content, you can contact us within 30 days of purchase, and we will discuss a full refund. Doesn't apply to subscription content.