6 weeks of strength, balance, movement & energy
White label workout program
A program for keeping stiffness out of your body and muscles functional
Mobility is one of the most underrated properties of our bodies
7 years ago, Ro fell in love with fitness. As a previously overweight and unhealthy web designer who just sat at her computer all day, she heard the news that 'sitting is the new smoking'. She stepped away from the computer and started to get active. She got hooked – and never looked back!
Today Ro is completely obsessed with all things relating to fitness and nutrition. Her passion is sharing her excitement and enthusiasm for living a fit life with others.
As a certified personal trainer, fitness instructor, associate pro-trainer and nutrition coach, Ro is on a mission to help empower, motivate and support others take care of their physical and mental wellbeing. Ro wants to help everyone build healthy relationships with their bodies, fitness and food in order to create lasting results while truly enjoying the process of getting fit and healthy.
Any questions?
Email us: info@viralitycontent.com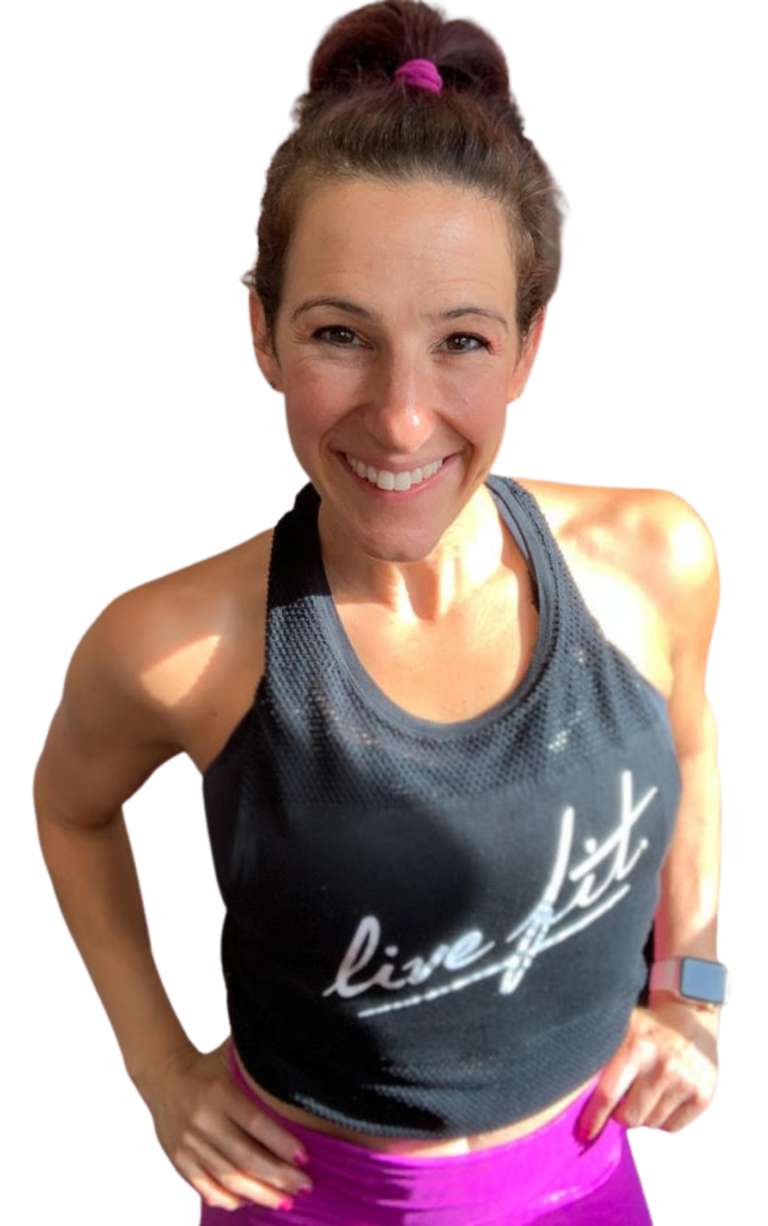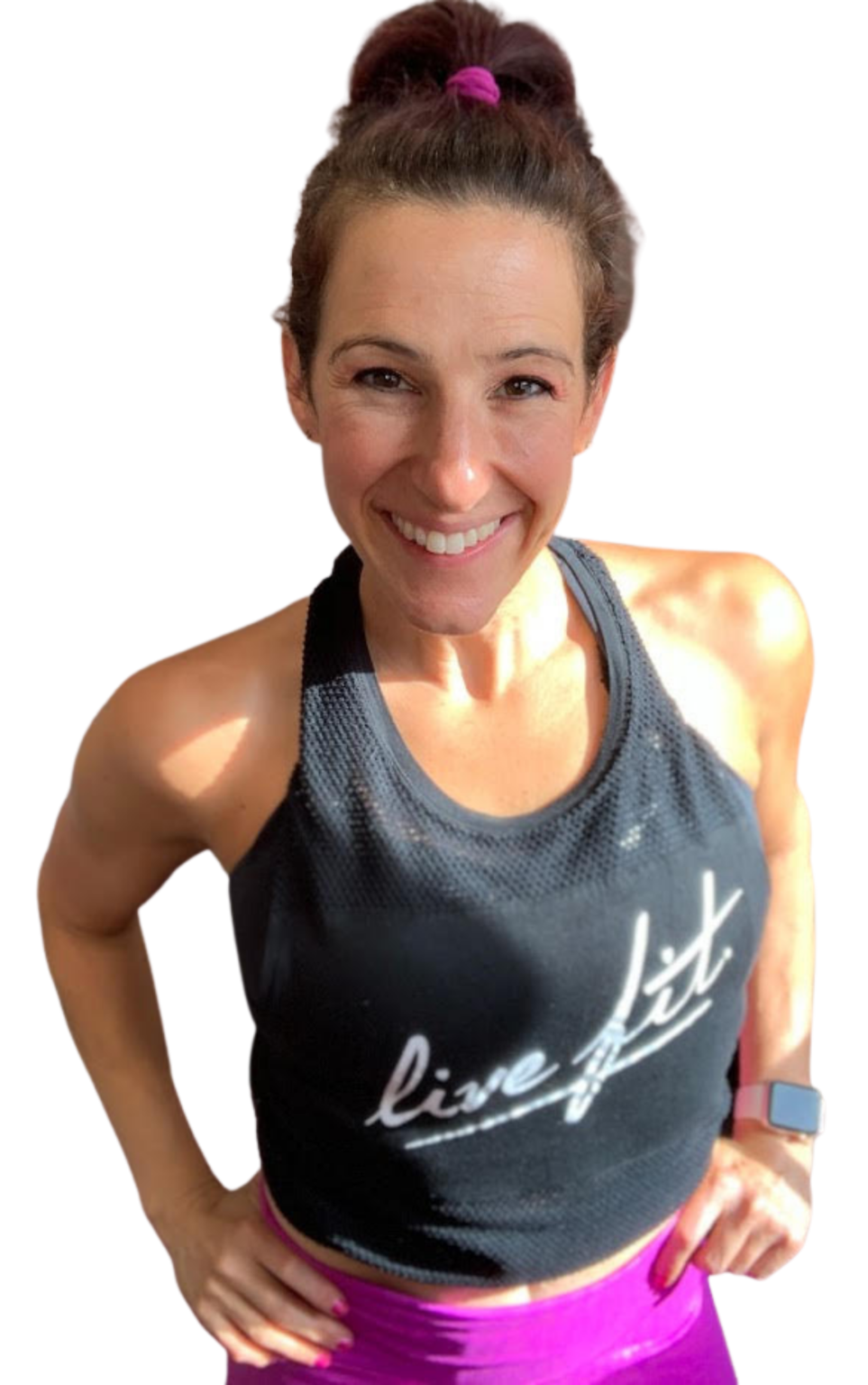 Mobility & Strength Program
Here's what the program includes:
8 'done-for-you' full follow along workouts​
Each includes a warm up, full workout, and cool down. 
8 editable summary videos​
Use as is, or make them your own.  Just be sure to edit in your own links and branding! Editable in Canva
32-page editable client success guide​
This 32 page guide has EVERYTHING your client needs to succeed!!  Program instructions …  HOW-TO's for each workout … Tracking sheets … Nutrition info … Success Tips … and more!!  Everything is fully editable – use as is, or make it your own 🙂  Just remember to add in your own links and branding!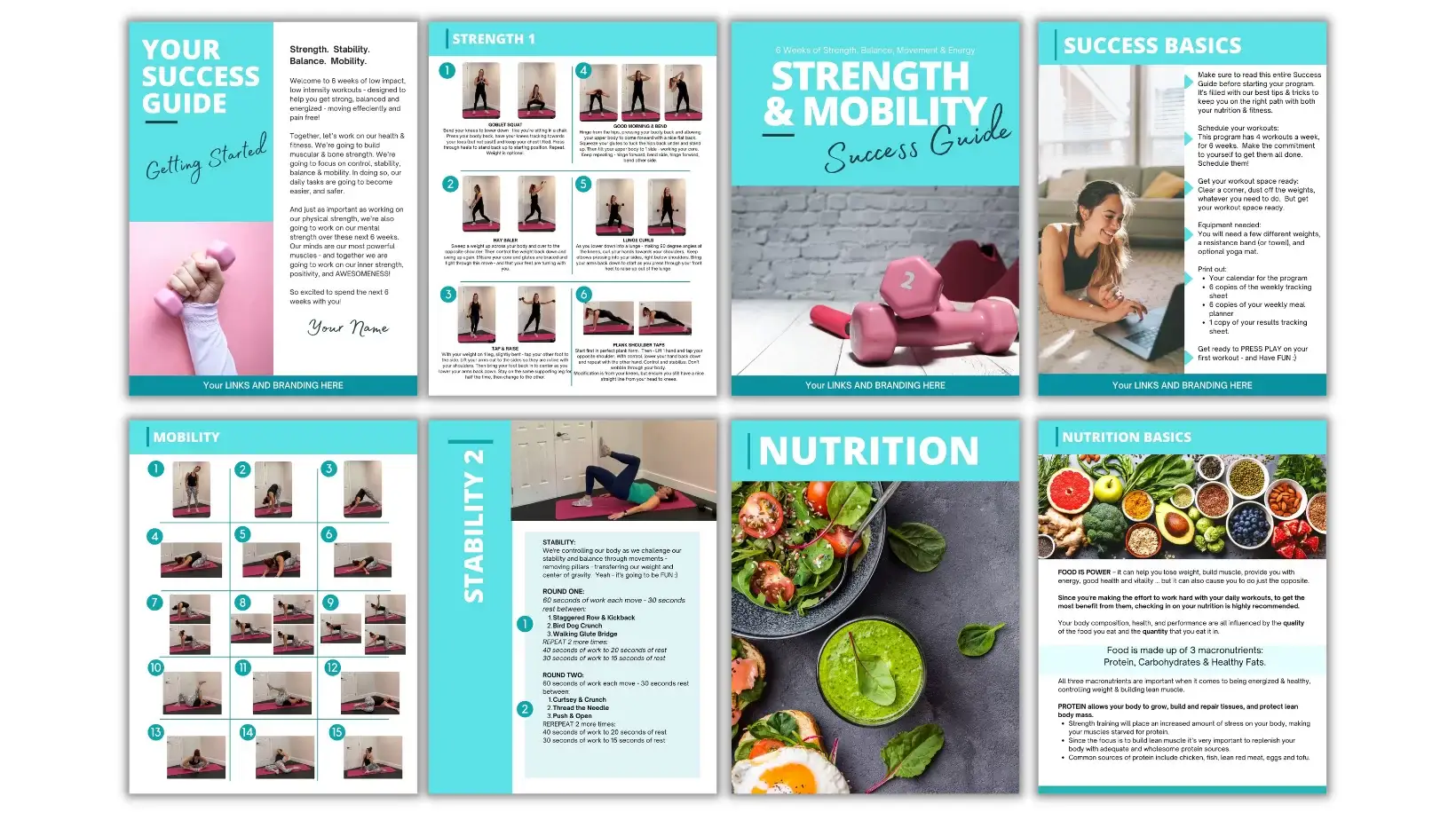 6 week calendar, with 3 phases​
The 8 workouts are designed to be done in a particular order.  This calendar will help your clients stay on track.  And – Encourage them to check off each day they complete for added motivation & accountability.   TIP – gold star stickers work so great here!
Editable Canva images for marketing
Use these 5 posts in your social media to introduce your readers to your new program.  Post captions AND images are included.  Edit as you'd like 🙂  
Why Should You Use Our Program?