WAIT YOUR ORDER IS NOT YET COMPLETE
we have an Exclusive special one time offer for you!
SKYROCKET YOUR MARKETING RESULTS
MORE CLIENTS THAN YOU CAN SERVE!
GET A HUGE SET OF NEW CONTENT EVERY MONTH TO USE AS YOUR OWN(worth over $1000 separately purchased)
This content is mostly for coaches, personal trainers, nutrition consultants, brands selling fitness equipment or supplements, sports' experts, fitness and food influencers. 
Topics include: working out, changing habits, losing fat, building muscle, feeling more energetic, human physiology, exercise instructions, all types of different diets, latest developments in the science of human fitness (everything that this includes), supplements, active lifestyle and much more.
SOCIAL MEDIA & MARKETING CONTENT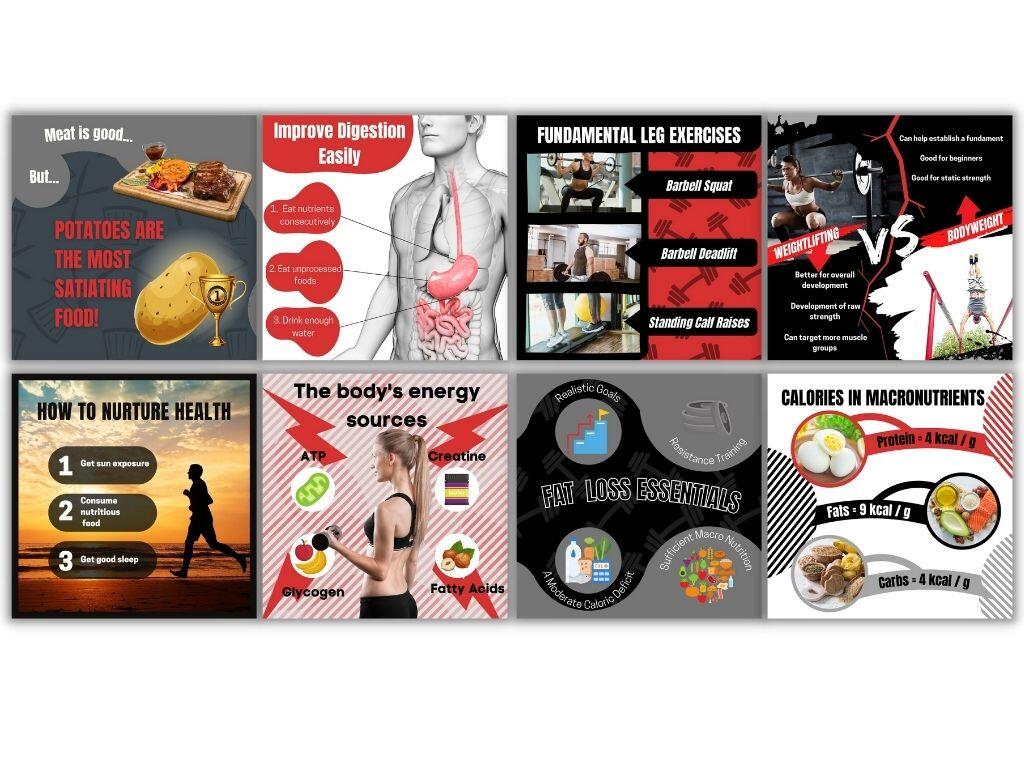 Make content planning easier with infographics and engaging posts that come with 50- to 200-word captions and post-specific hashtag sets.

Your audience will love the value you're providing them and you'll love spending less time trying come up with new posts every month.

Best of all, the templates are 100% editable and rewritable with Canva Free and Canva Premium.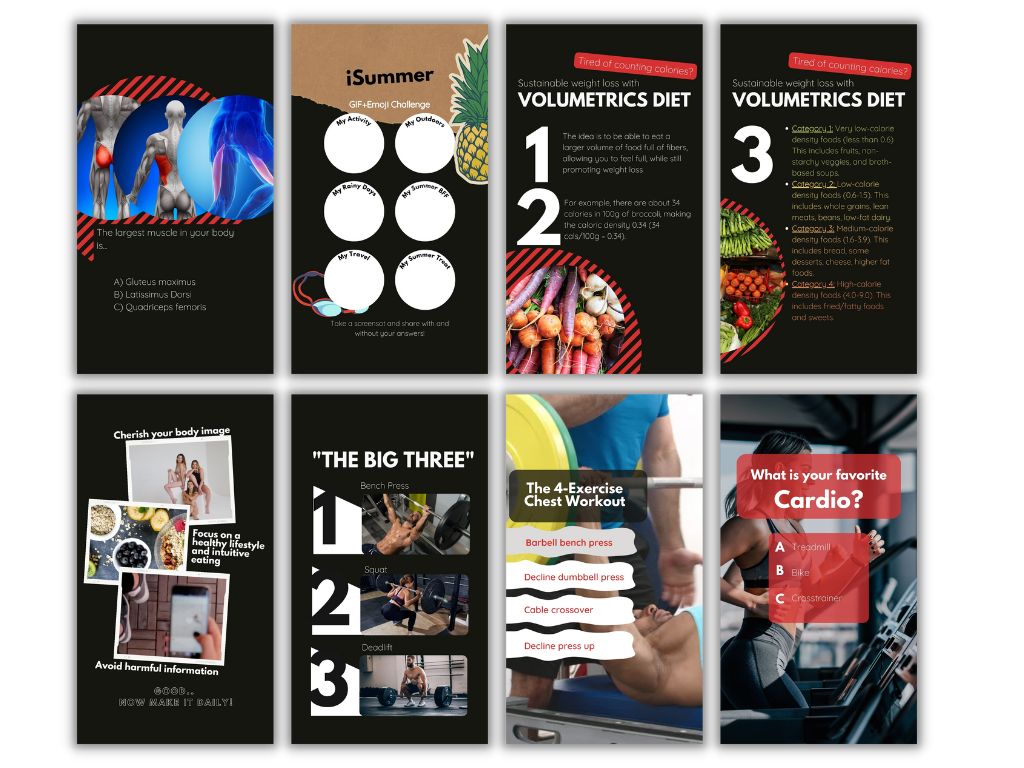 Engaging stories templates editable in Canva.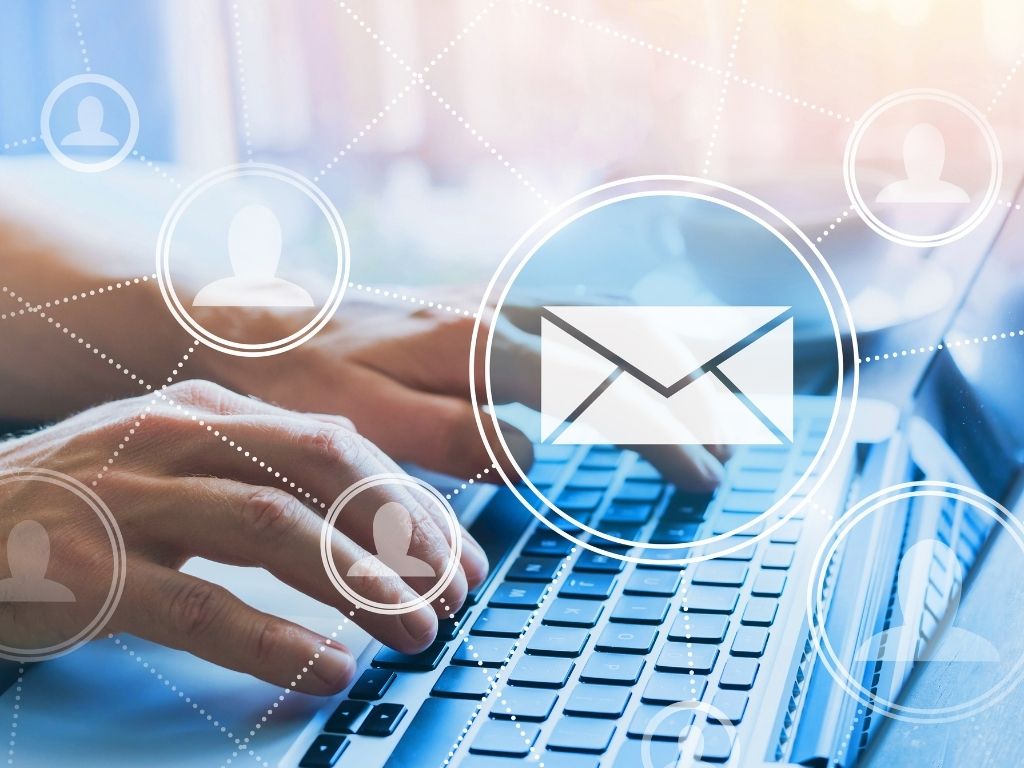 Each month you'll get prewritten email templates or one email series to use to gather leads, nurture them and provide valuable information or convert them to paying customers.

Just fill in the blanks.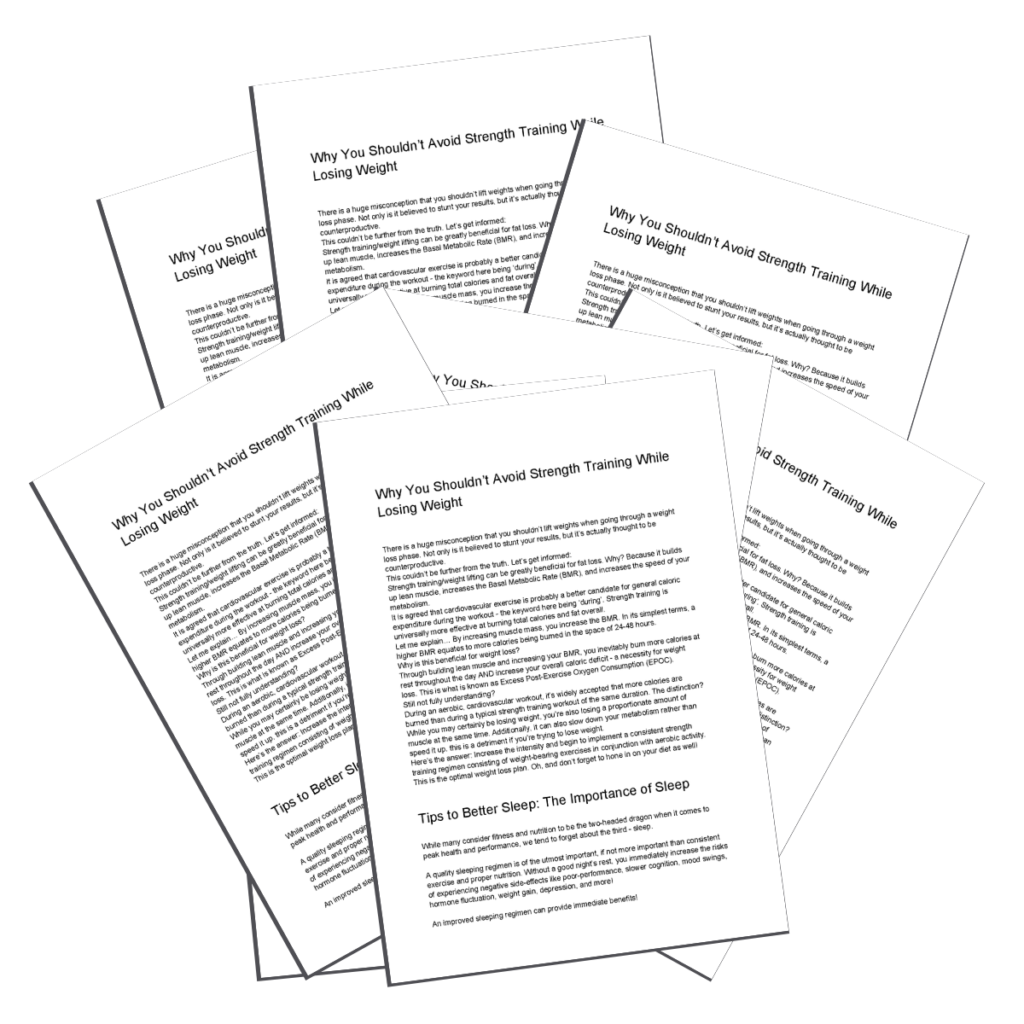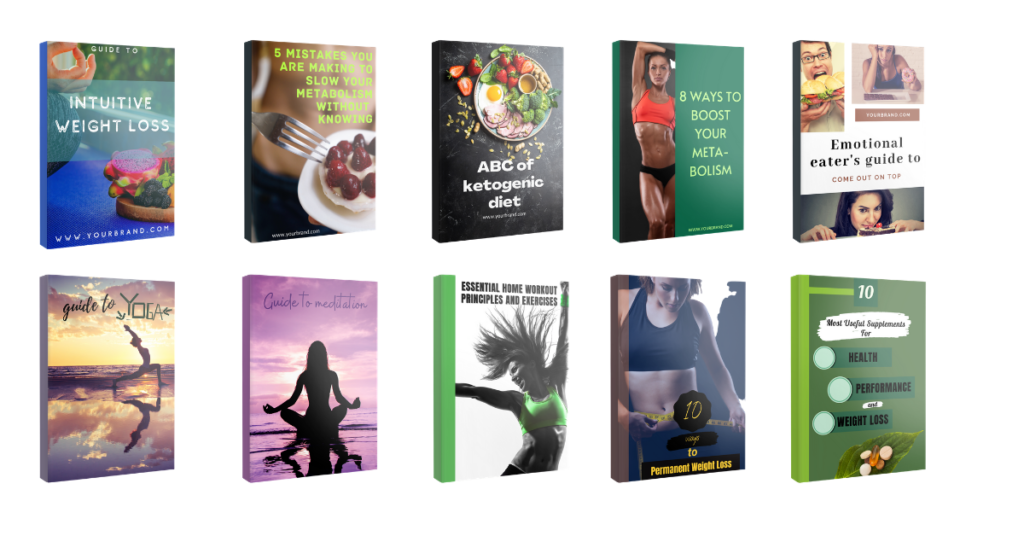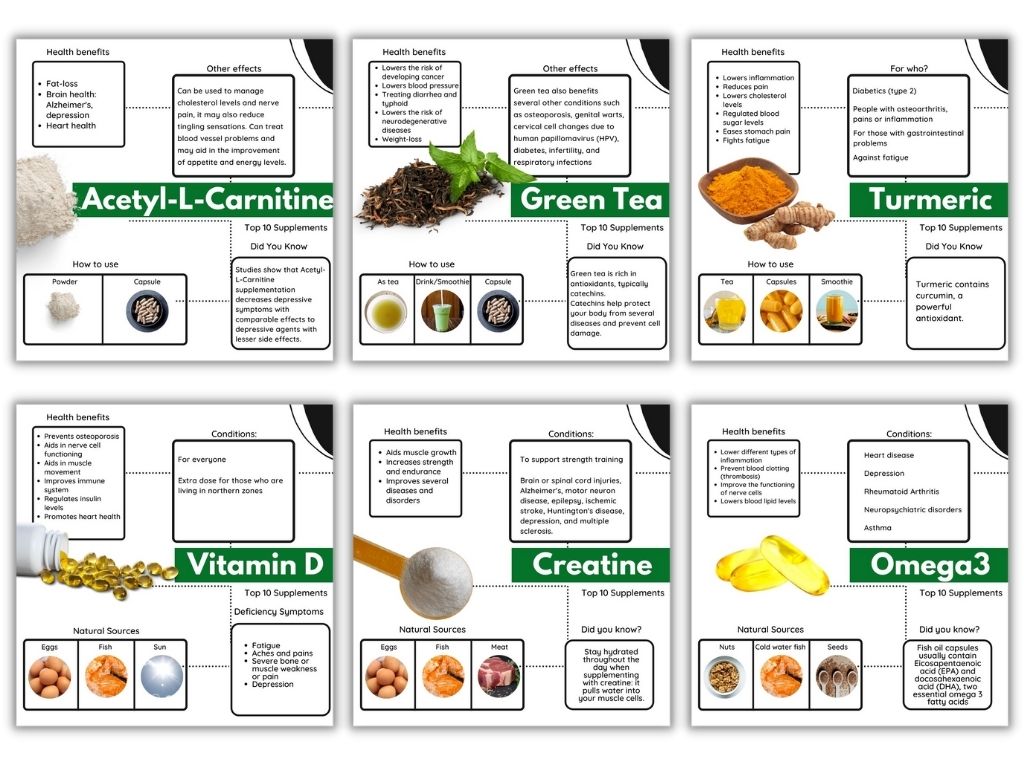 Social media pack or presentation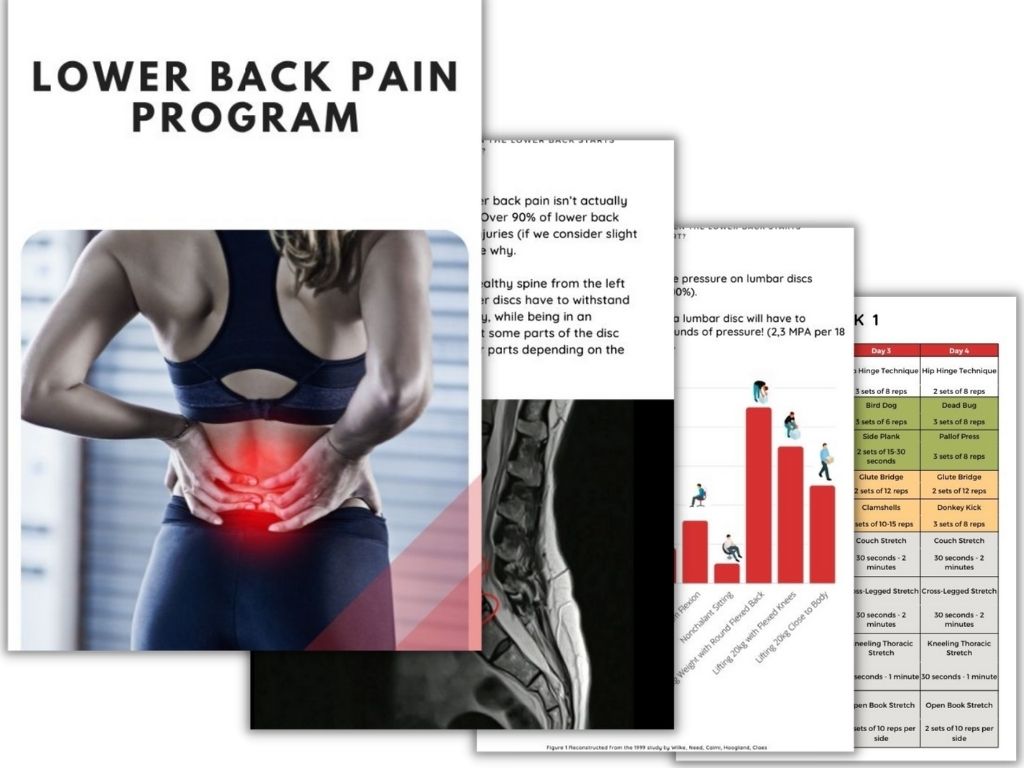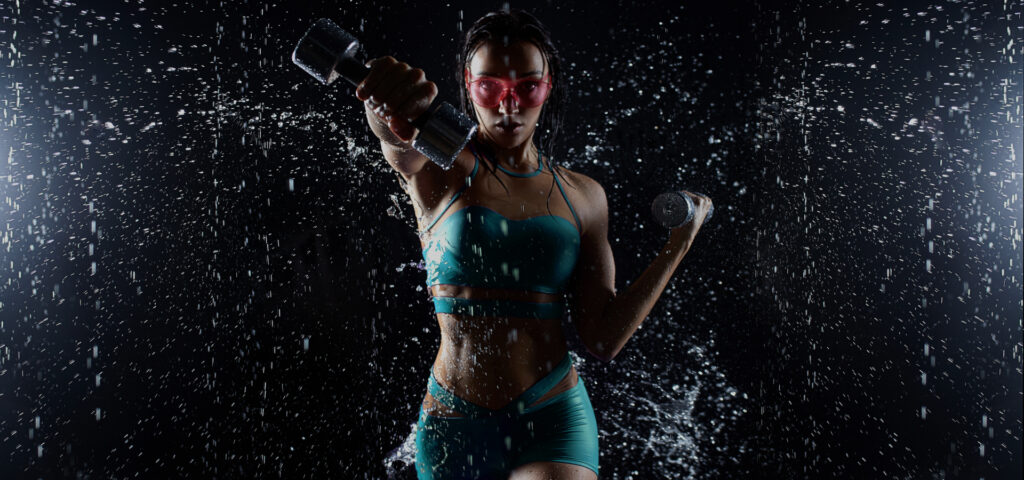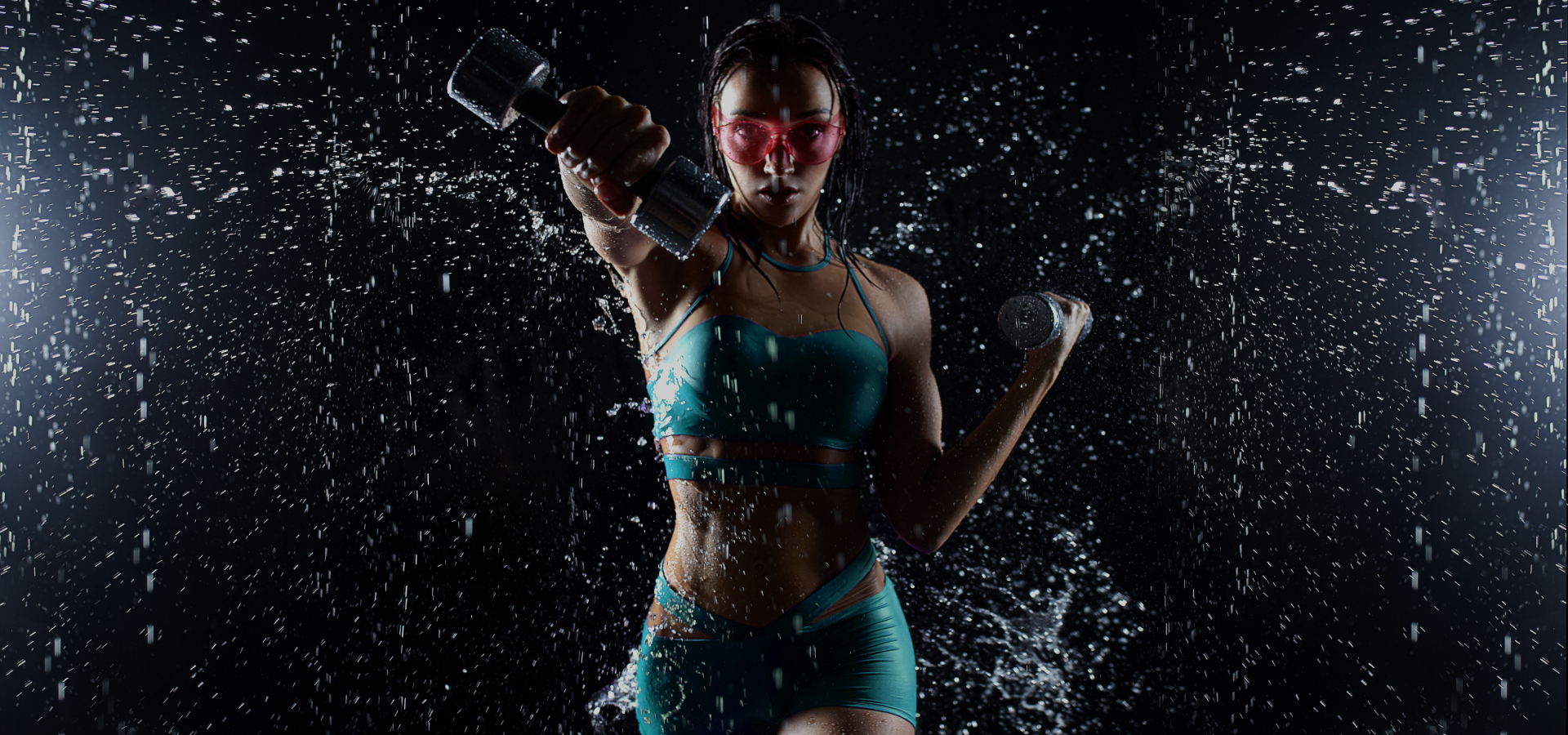 Followalong workout videos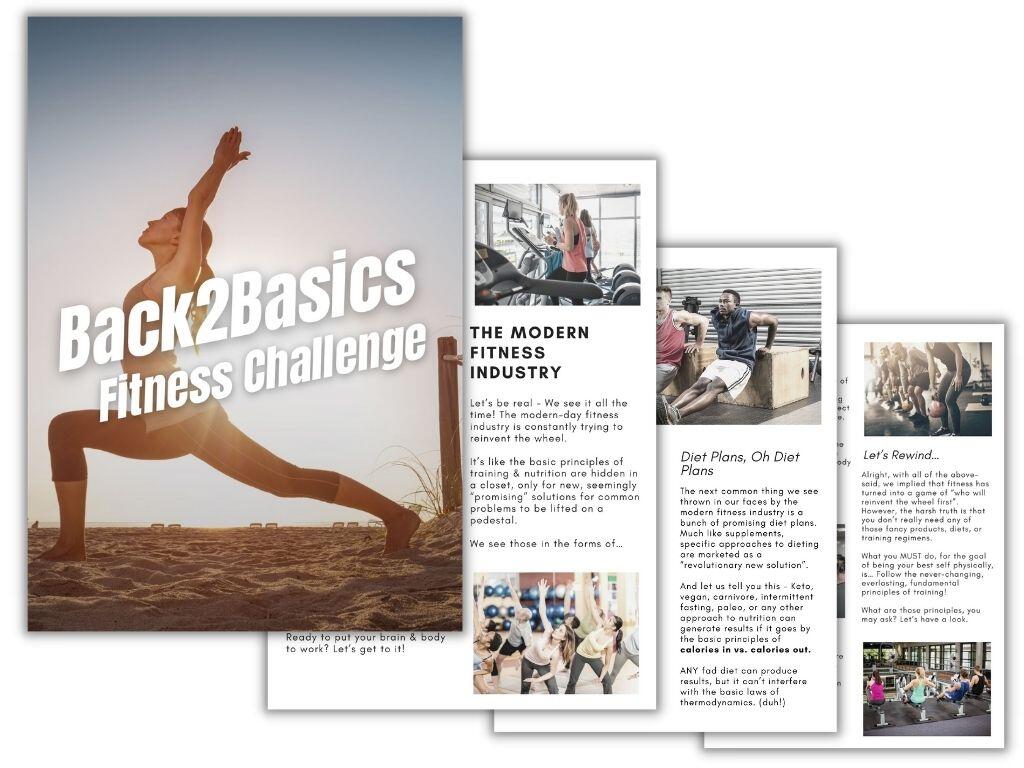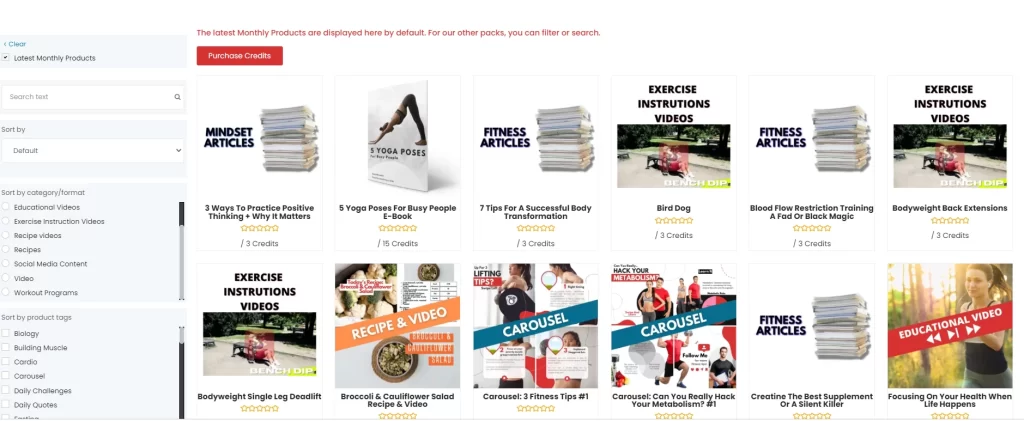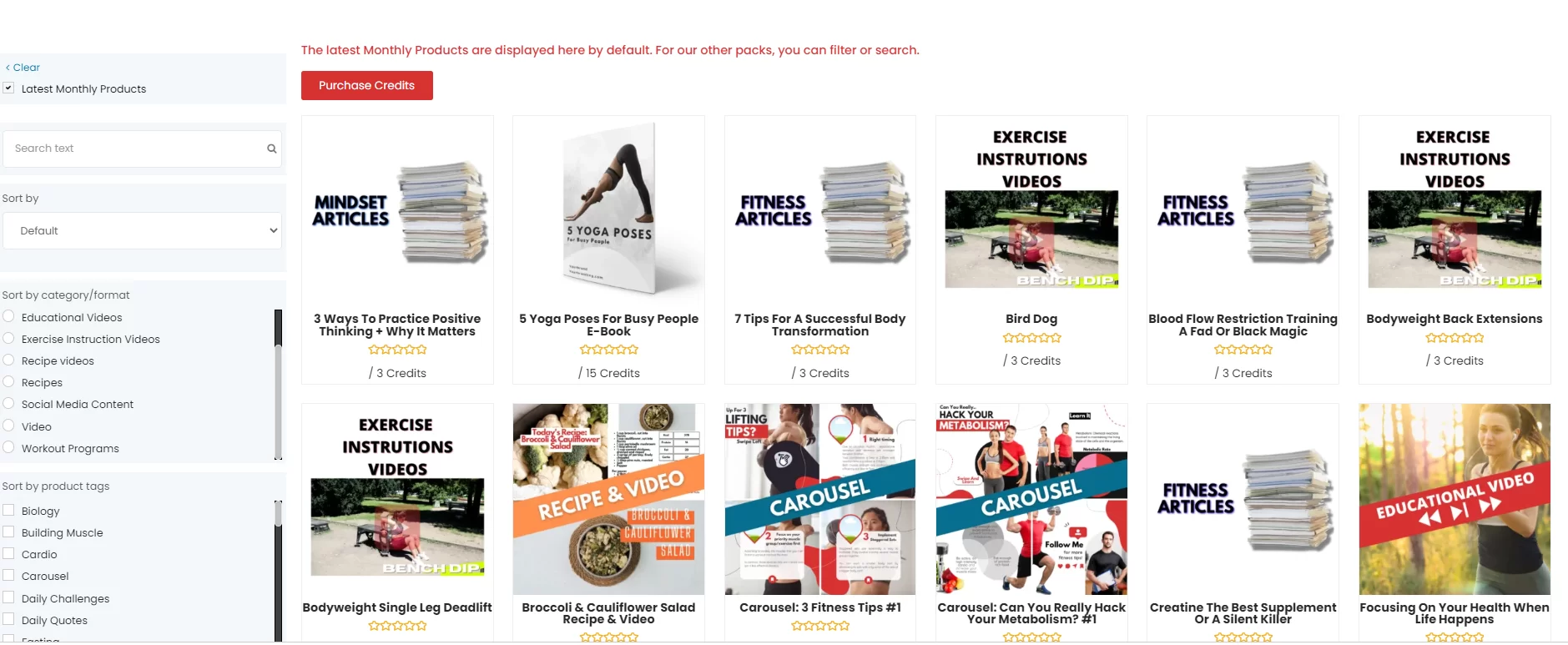 60% discount on all content on the store ​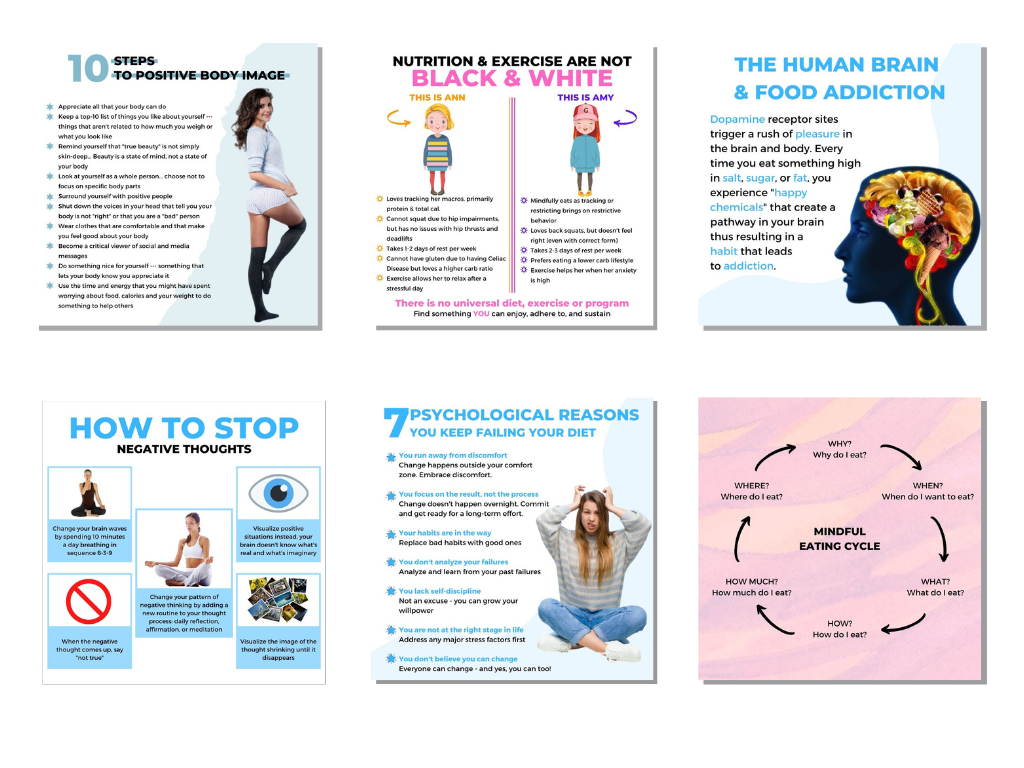 Psychology of lifestyle/habits infographic pack​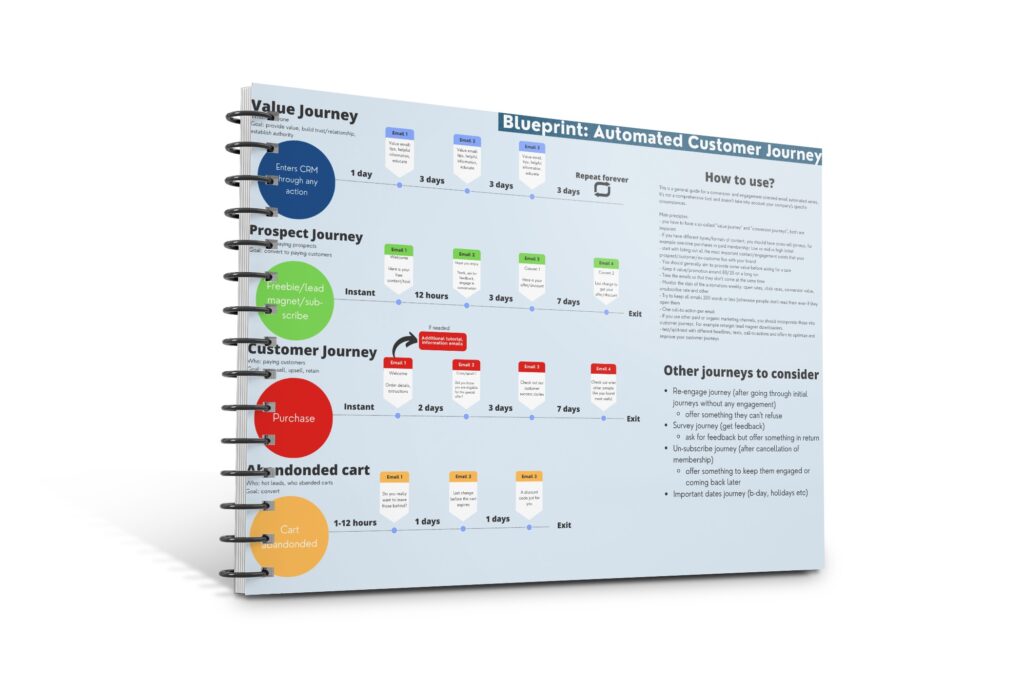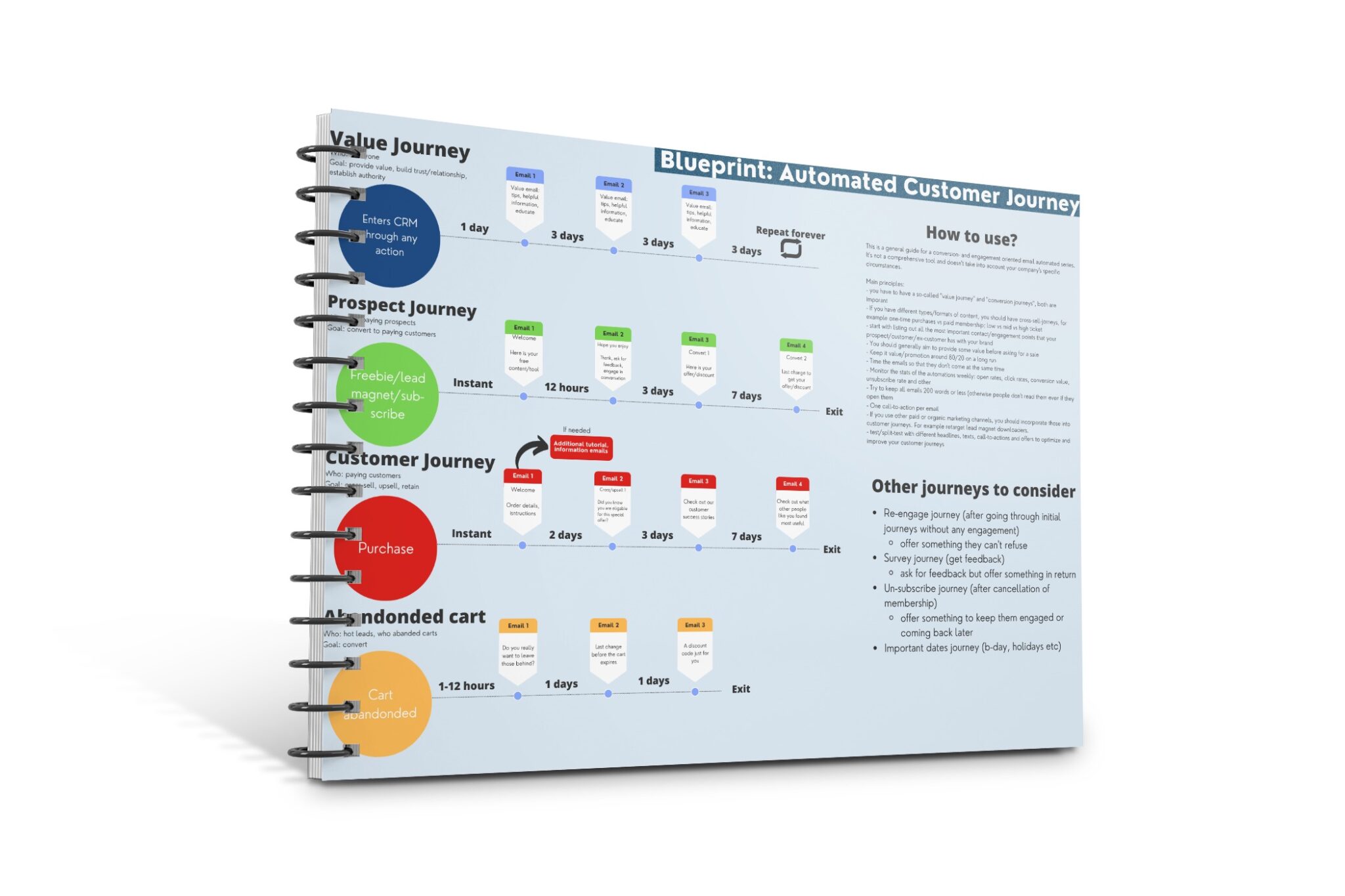 Blueprint: Automated Customer Journeys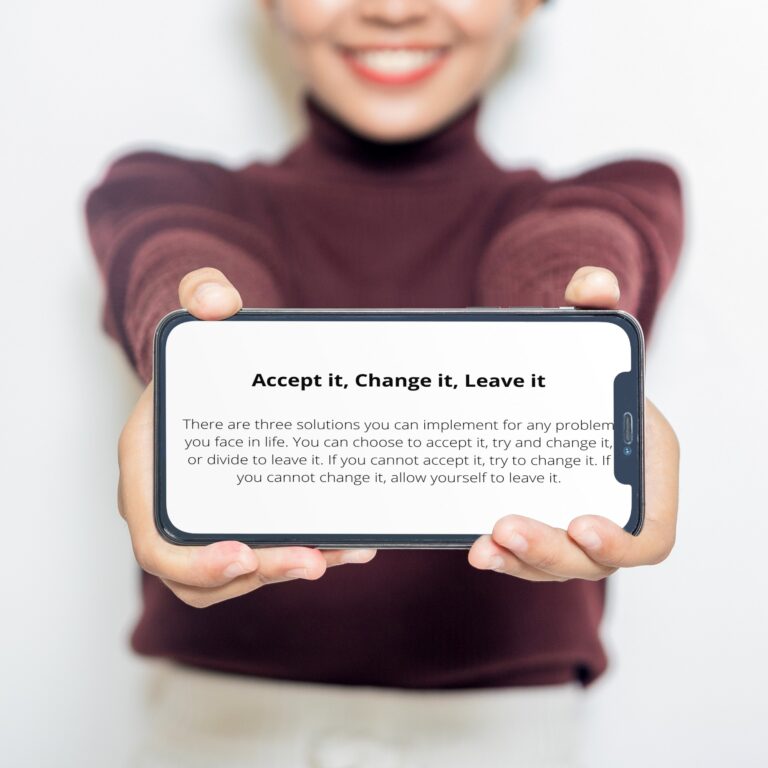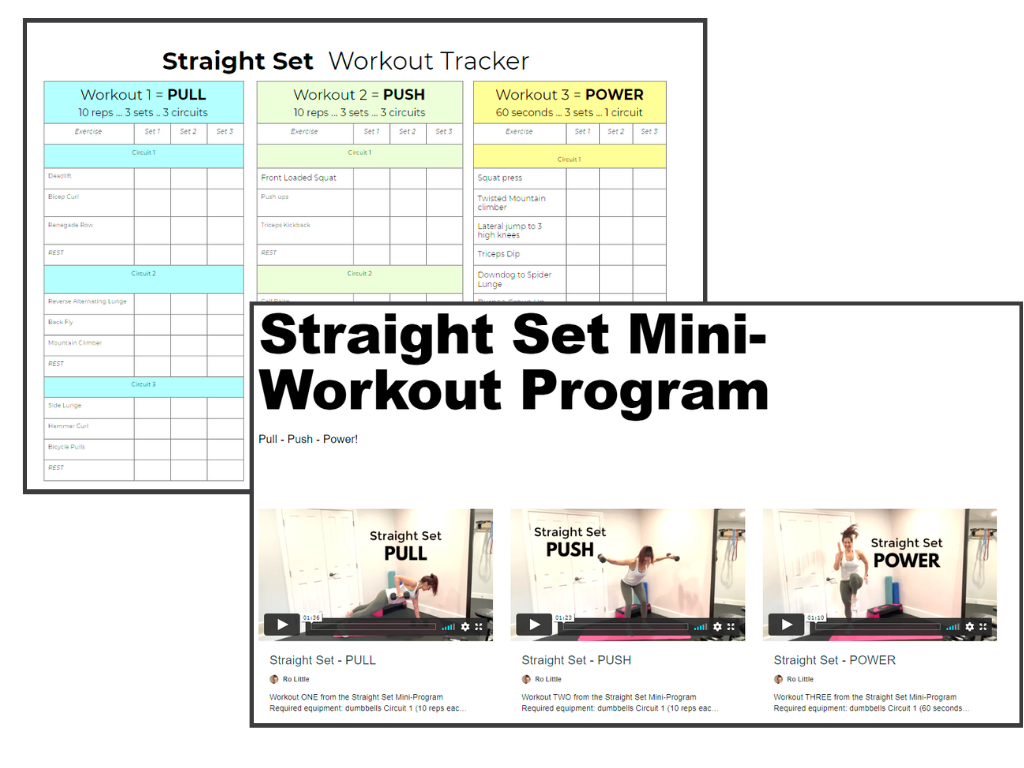 A Mini Workout Plan: Pull-Push-Power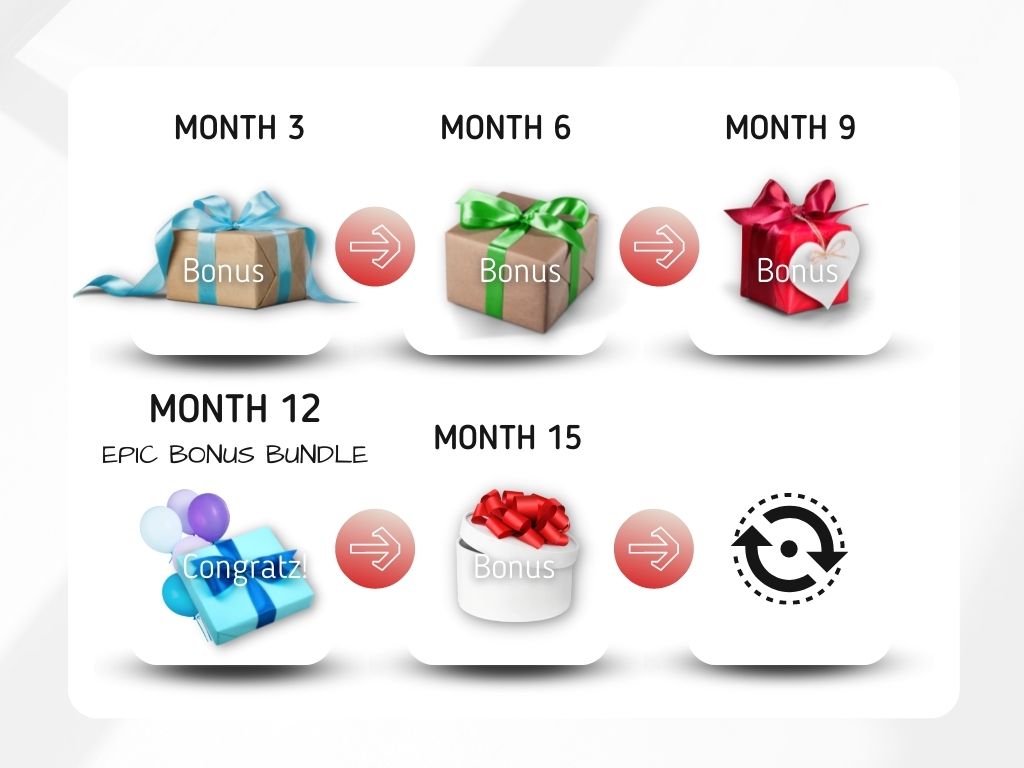 A bonus gift every 3 months​
Anything on your mind? Ask us: support@whitelabelfitnesspro.com
The best investment you will ever make:
Get $2950 worth of Content for just $39
Let's Sum Up What You'll Get For A Mere $39 Per Month:
– 60% discount on everything
– Psychology of lifestyle/habits infographic pack
– Blueprint: Automated Customer Journeys
– 50 Motivational messages
– Mini workout plan
– Bonuses every 3 months
TAKE ADVANTAGE OF THIS LIMITED-TIME OFFER:
Monthly Fitness & Nutrition Content Pack one-time offer:
$9 for the first month
$39/month after that
Cancel any time